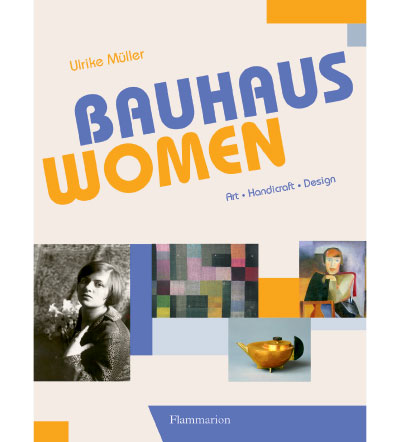 In 1919, a revolutionary school opened in Weimar, Germany. It had a short life — only fourteen years — but it made history. Who among us today has not heard of the Bauhaus or isn't familiar with its members, from founder Walter Gropius to artists Paul Klee and Wassily Kandinsky, to architect Mies van der Rohe? But there was more to the school than these few world-renowned men — there were, wouldn't you know it, also many women.
History seems to have washed right over names like Marguerite Friedlaender-Wildenhain, Benita Otte, Gunta Stölzl, and Alma Siedhoff-Buscher, female Bauhaus students who made important contributions in fields such as ceramics, sculpture, weaving, and toy production. But now a new book by Ulrike Müller, simply titled Bauhaus Women and published by Rizzoli to coincide with MoMA's current Bauhaus exhibition, gives long overdue recognition to "the range of important women — teachers, designers artists — who taught or studied at the Bauhaus" and "carried the idea and works of the Bauhaus forth into the world."
As it turns out, in its inception, the Bauhaus had vowed equality among all of its students and, despite an inherent sexism among the male masters marked by such fanciful notions that genius and creativity are masculine and that women were only able to see two-dimensionally and should therefore work only with surfaces, Gropius promised that there will be "no difference between the beautiful and the strong sex" (take one guess as to which is which).