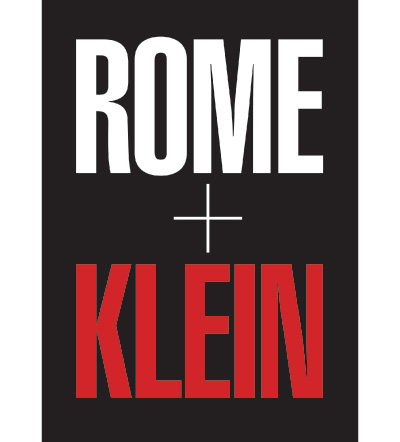 Some images stay with us, just as fresh and potent in the mind's eye years later as they were the first time we saw them. Photographer William Klein's homage to Rome — a celebration of the city's beauty, its character, and its vitality — is one such case, spellbinding even 50 years later. In honor of the book's golden anniversary, Aperture has re-released the Rome collection. Along with Klein's classic pictorial diary, the new, two-volume, slip-cased version includes Klein's never-before-seen fashion work (shot in the city), along with new and updated text by Klein himself.
In 1956, a 28-year-old Klein arrived in Rome to begin his first cinematic project, assisting famed Italian director Federico Fellini on his new film, Le Notti di Cabiria. Shooting was delayed, however, and Klein — though wildly disappointed — knew he had a choice to make: return home, or take advantage of his situation and shoot the city around him. The  resulting collection is an unparalleled photographic diary of Klein's travel through the eternal city, guided by an eclectic cast of artists and writers. As Fellini himself once said, "Rome is a movie, and Klein did it."
Over the years, Klein has proved himself a jack-of-all-trades, exploring fine art and fashion photography, film, painting, and even graphic design. And he's pushed the limits of his chosen fields, questioning the status quo. His fine art photography was a far cry from the reigning documentary style of the fifties. His fashion photography placed models out in the streets. And throughout the Rome collection, Klein's signature style rings true.