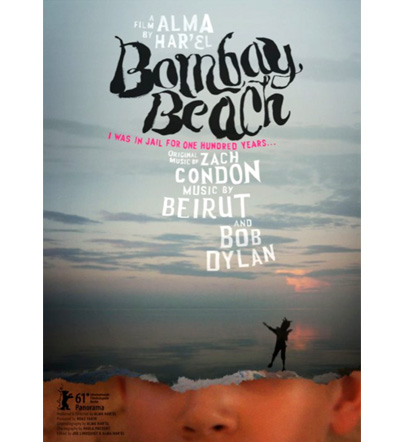 In her captivating debut documentary Bombay Beach, Alma Har'el has managed to combine seemingly disparate elements into a unique vision that's not quite like anything else in the genre. Using interviews, dance sequences, evocative music and the unusual and beautifully shot landscape, Har'el introduces us to denizens of southern California's Bombay Beach, a rundown desert community situated on the Salton Sea. This unlikely body of water, formed when the Colorado River flooded the desert in the early 20th century, was once a glamorous resort destination. Its decline is emblematic of the now-tarnished American Dream, but Har'el finds beauty in both the desolate setting and her struggling subjects.
Bombay Beach looks into the lives of three main characters: Red, a weathered but upbeat octogenarian who makes a living selling bootleg cigarettes; CeeJay, an NFL-aspiring teen who escaped the violence of inner L.A. for the relative calm of the desert; and Benny, a gifted, hyperactive 7-year-old whose devoted parents were once jailed for weapons possession. Woven into their stories are casually performed dances, inspired by each subject's circumstances. Adding to the film's dreamy ambience are Bob Dylan songs and music by Beirut's Zach Condon, with whom Har'el has collaborated on several music videos. Bombay Beach was named Best Documentary Feature at this year's Tribeca Film Festival.

PLANET spoke to Har'el a few days before her film opened in New York.