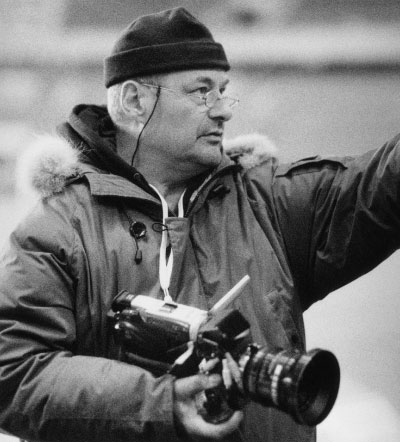 Jean-Pierre Jeunet, the French director best known for his film Amelie is many things: the pride of the French cinema, the darling of film connoisseurs, a man with a clear and unique creative vision. What he is not, contrary to what many film buffs may think, is a highfalutin artist that lives in a parallel universe where low-grade pop-culture is not allowed to enter.
At 56 Jeunet has enjoyed both artistic and popular success. His first two features, Delicatessen (1991) and The City of Lost Children (1995), produced with his collaborator, Marc Caro, were well-received by film critics and went on to become cult hits. The eccentricity of both pictures, the off-kilter characters, the unique cinematographic style, and incredible attention to detail quickly became Jeunet's signature.
On a recent afternoon in New York I sat down with Jeunet to talk about his career, his most recent film, Micmacs, and Rambo. The Tribeca Film Festival, where Micmacs premiered, just ended and Jeunet looked a bit tired, but his inquisitive blue eyes were sharp and alert. Naturally, our conversation turned to his unique aesthetic vision. The hallmark of Jeunet's talent is his ability to create a world that is distinctly his own. In this world, the strange freely interacts with the familiar, turning the viewer into an Alice tumbling down a rabbit-hole.